101 WRIF Rocks Detroit live
Everything That Rocks!
Now playing:
Playlist
Paranoid
Black Sabbath
1653279938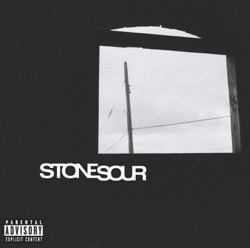 Bother
Stone Sour
1653279698
Ramon Ayala
Giovannie and the Hired Guns
1653279569
Killing In the Name (Live)
Rage Against the Machine
1653279320
Lonely Boy
HERMIT
1653279173
Kick
Def Leppard
1653278945
Black Hole Sun
Soundgarden
1653278505
Planet Zero
Shinedown
1653278272
In the End (Live)
LINKIN PARK
1653278094
Knockin' On Heaven's Door
Guns N' Roses
1653277755
About 101 WRIF Rocks Detroit
101 WRIF is a radio station from Detroit that specializes in broadcasting the best classic and latest Rock music hits since its launch in 1971. It serves Southeast Michigan using the frequency 101.1 FM and it is also available worldwide via online live streaming and podcast.
Its line-up revolves around the best of Rock music and its subgenres, offering entertainment shows with music as a premise for the shows' good vibes and music shows where DJs can present their playlist mixes to the radio's audience.
Main shows and DJs/Hosts
Jade Springart
Dave & Chuck the Freak with Dave Hunter, Check, Lisa Way, James and Andy Green
WRIF past personalities
Drew Lane
Anne Carlini
Mike Clark
Schedule
| Time | Program |
| --- | --- |
| 6 a.m. - 10 a.m. | Dave & Chuck the Freak - With Lisa |
| 10:30 a.m. - 3 p.m. | Anne Carlini |
| 3 p.m. - 7 p.m. | Meltdown |
| 7 p.m. - midnight | Screamin' Scott |
| Time | Program |
| --- | --- |
| 6 a.m. - 10 a.m. | Dave & Chuck the Freak - With Lisa |
| 10:30 a.m. - 3 p.m. | Anne Carlini |
| 3 p.m. - 7 p.m. | Meltdown |
| 7 p.m. - midnight | Screamin' Scott |
| Time | Program |
| --- | --- |
| 6 a.m. - 10 a.m. | Dave & Chuck the Freak - With Lisa |
| 10:30 a.m. - 3 p.m. | Anne Carlini |
| 3 p.m. - 7 p.m. | Meltdown |
| 7 p.m. - midnight | Screamin' Scott |
| Time | Program |
| --- | --- |
| 6 a.m. - 10 a.m. | Dave & Chuck the Freak - With Lisa |
| 10:30 a.m. - 3 p.m. | Anne Carlini |
| 3 p.m. - 7 p.m. | Meltdown |
| 7 p.m. - midnight | Screamin' Scott |
| Time | Program |
| --- | --- |
| 6 a.m. - 10 a.m. | Dave & Chuck the Freak - With Lisa |
| 10:30 a.m. - 3 p.m. | Anne Carlini |
| 3 p.m. - 7 p.m. | Meltdown |
| 7 p.m. - midnight | Screamin' Scott |
| Time | Program |
| --- | --- |
| 9 a.m. - noon | Mark & Andy |
Contacts
Website:&nbspwww.wrif.com/
Address:&nbsp1 Radio Plaza Street Ferndale, MI 48220
Telephone:&nbsp248-547-0101
Related Stations
Podcasts
Radio Stations by Genre
Twitter