101.7 WSFM live
Pure Gold
Now playing:
Playlist
Rhythm of My Heart
Rod Stewart
1653344726
Philadelphia Freedom
Elton John
1653344214
Russians
Cheb Mami & Sting
1653344114
Girls Like You
Kdun Albaz
1653344084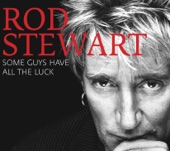 This Old Heart of Mine (1989 Version) [With Ronald Isley]
Rod Stewart
1653344033
Don't Change
Inxs
1653343712
Anger the Beast
Gym Motivation
1653343622
Let Me Entertain You
Robbie Williams
1653342820
You're Moving out Today
Carole Bayer Sager
1653342208

When the Going Gets Tough, the Tough Get Going
Billy Ocean
1653341938
About 101.7 WSFM
101.7 WS FM (call sign: 2UUS) is an Australian radio station that broadcasts in Sidney. It is part of the Pure Gold Network and ultimately of the Australian Radio Network. The station features commercial music, hits from 1960 to about 2003, but especially from 1970 to 1999. This is why this station's slogan is "pure gold", because it plays pure gold classic hits from these decades. Its main frequency is 101.7 MHz on the FM band. However, it has two repeaters on the outer suburbs of Sidney:88.3 MHz in the Macarthur region, and 99.1 MHz centered in the Richmond/Hawkesbury region.
Schedule
| Time | Program |
| --- | --- |
| 5:30 a.m. - 9 a.m. | Jonesy & Amanda |
| 9 a.m. - noon | Mike Hammond |
| noon - 4 p.m. | Steve Fitton |
| 4 p.m. - 7 p.m. | Zoe Sheridan |
| Time | Program |
| --- | --- |
| 5:30 a.m. - 9 a.m. | Jonesy & Amanda |
| 9 a.m. - noon | Mike Hammond |
| noon - 4 p.m. | Steve Fitton |
| 4 p.m. - 7 p.m. | Zoe Sheridan |
| Time | Program |
| --- | --- |
| 5:30 a.m. - 9 a.m. | Jonesy & Amanda |
| 9 a.m. - noon | Mike Hammond |
| noon - 4 p.m. | Steve Fitton |
| 4 p.m. - 7 p.m. | Zoe Sheridan |
| Time | Program |
| --- | --- |
| 5:30 a.m. - 9 a.m. | Jonesy & Amanda |
| 9 a.m. - noon | Mike Hammond |
| noon - 4 p.m. | Steve Fitton |
| 4 p.m. - 7 p.m. | Zoe Sheridan |
| Time | Program |
| --- | --- |
| 5:30 a.m. - 9 a.m. | Jonesy & Amanda |
| 9 a.m. - noon | Mike Hammond |
| noon - 4 p.m. | Steve Fitton |
| 4 p.m. - 7 p.m. | Zoe Sheridan |
| Time | Program |
| --- | --- |
| 6 a.m. - 9 a.m. | Jonesy & Amanda |
| Time | Program |
| --- | --- |
| 6 a.m. - 9 a.m. | Jonesy & Amanda |
Contacts
Website:&nbspwww.wsfm.com.au
Address:&nbsp3 Byfield St, North Ryde 2113 Sydney, Australia
Telephone:&nbsp+61 139736
Email:&nbspjam@wsfm.com.au
Related Stations
Podcasts
Radio Stations by Genre
Twitter