CILQ Q107 FM live
Toronto's rock station!
Now playing:
Playlist
Listen to the Music
The Doobie Brothers
1685371772
Confetti
Charlotte Cardin
1685371692
Kids Wanna Rock
Bryan Adams
1685371241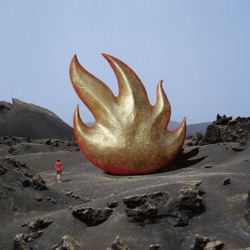 Like a Stone
Audioslave
1685370940
Is This Love
Bob Marley
1685370719
Hello Time Bomb
Matthew Good Band
1685370448
The Middle
Jimmy Eat World
1685370278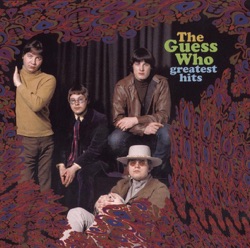 No Sugar Tonight / New Mother Nature
The Guess Who
1685369957
Stamp It Up
Peter Spacey
1685369927
Wish You Were Here
Pink Floyd
1685369866
About CILQ Q107 FM
CILQ-FM branded as Q107 is an active rock format station broadcasting at 107.1 FM in Toronto, Ontario. Q107 also features a streaming audio and a channel on Bell TV. Its transmitter is located atop the CN Tower, with backup facilities located atop First Canadian Place.
"Hard Rock Town" by Murray McLauchlan was the first song aired by the station in 1977. The station declares itself as having a mainstream rock format since 1996. Despite classic rock still makes a good portion of their playlist, the station feels more like a classic hits station, because it has been adding more pop music to their playlist since 2005. CILQ-FM is owned by Corus Entertainment.
Schedule
| Time | Program |
| --- | --- |
| 6 a.m. - 10 a.m. | Derringer In The Morning - With Jennifer Valentyne |
| 10 a.m. - 2 p.m. | Joanne Wilder |
| 2 p.m. - 7 p.m. | Fearless Fred |
| 7 p.m. - 11 p.m. | Dan Chen |
| Time | Program |
| --- | --- |
| 6 a.m. - 10 a.m. | Derringer In The Morning - With Jennifer Valentyne |
| 10 a.m. - 2 p.m. | Joanne Wilder |
| 2 p.m. - 7 p.m. | Fearless Fred |
| 7 p.m. - 11 p.m. | Dan Chen |
| Time | Program |
| --- | --- |
| 6 a.m. - 10 a.m. | Derringer In The Morning - With Jennifer Valentyne |
| 10 a.m. - 2 p.m. | Joanne Wilder |
| 2 p.m. - 7 p.m. | Fearless Fred |
| Time | Program |
| --- | --- |
| 6 a.m. - 10 a.m. | Derringer In The Morning - With Jennifer Valentyne |
| 10 a.m. - 2 p.m. | Joanne Wilder |
| 2 p.m. - 7 p.m. | Fearless Fred |
| Time | Program |
| --- | --- |
| 6 a.m. - 10 a.m. | Derringer In The Morning - With Jennifer Valentyne |
| 10 a.m. - 2 p.m. | Joanne Wilder |
| 2 p.m. - 7 p.m. | Fearless Fred |
| Time | Program |
| --- | --- |
| 6 a.m. - noon | Dan Chen |
| Time | Program |
| --- | --- |
| 6 a.m. - noon | Dan Chen |
| 9 p.m. - 10 p.m. | Records & Rockstars - With Jeff Woods |
Related Stations
Radio Stations by Genre
Twitter