CLASSIC HITS anni 70 80 90 live
70 80 90 non stop - senza pubblicità
Now playing:
Playlist
Scatman (Mixed)
Scatman John
1675546934
Higher Ground
Céline Dion & Stevie Wonder
1675546722
From Here to Eternity
Giorgio Moroder
1675546462
Come È Profondo Il Mare
Lucio Dalla
1675546118
...E la luna bussò
Loredana Bertè
1675545858
It's a Rainy Day
Ice MC
1675545604
Comfortably Numb
Pink Floyd
1675545424
Breakfast In America
Supertramp
1675545282
(I Can't Get No) Satisfaction
Tritons
1675545044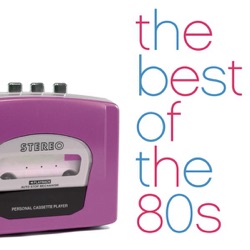 The Final Countdown
Europe
1675544802
About CLASSIC HITS anni 70 80 90
Su Classic Hits anni 70 80 90 solo i classici successi 70 80 90. Su CLASSICHITS Radio i più grandi successi pop, soul e rock'n'roll degli anni 708090. Su CLASSIC HITS solo le canzoni dalle classifiche di vendita in Italia dagli anni 70 ai primi anni 90, con prevalenza di musica anni 80. Il groove e il ritmo 70 80 lo trovi solo su CLASSICHITS.radio 7080 e senza interruzioni pubblicitarie.
Frequencies
DAB

DAB

DAB

DAB

DAB

DAB

DAB

DAB

DAB

DAB

DAB

DAB

DAB

DAB

DAB
Related Stations
Radio Stations by Genre
Twitter