Klassik Radio live
Klassik, Jazz und Lounge zum Entspannen und Genießen
Now playing:
Playlist
Zdes' Khorosho
Royal Liverpool Philharmonic Orchestra
1696073852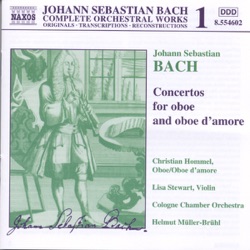 Concerto for Oboe in D Minor, BWV 1059: II. Adagio (Alessandro Marcello)
Christian Hommel, Cologne Chamber Orchestra, Helmut Müller-Brühl & Lisa Stewart
1696073612
Tornrosasagan (The Tale of the Sleeping Beauty): X. Lyckan [Happiness]
Michail Jurowski & Saarbrucken Radio Symphony Orchestra
1696073312
Symphony No. 11 in D Major, Andante
Dan Robinson
1696073162
La valise
Ben Mazué
1696073052
Miniature Suite, Op. 68: I. Batfart
Kristiansand Chamber Orchestra
1696072792
A Lustre to this Day (Live)
Debbie Wiseman
1696072451
Swan Lake, Op. 20 : Act II By a Lake: No. 10. Scene: Moderato
Mikhail Pletnev
1696072101
Rinaldo, HWV 7a, Act II, Scene 4: Lascia ch'io pianga (Arr. for French Horn)
Felix Klieser, Württembergisches Kammerorchester Heilbronn & Ruben Gazarian
1696071831
Carol Ann
Michael W. Smith
1696071421
About Klassik Radio
Täglich rund um die Uhr live aus unseren Sendestudios. Die schönste klassische Musik und New Classics zum Entspannen und Genießen. Die beste Filmmusik, Soundtracks, Scores und Hits aus Kino und Streaming Serien. Lounge, Ambient und Chillout Musik und Jazz kostenlos hören. Mit unseren Moderator*innen Thomas Ohrner, Holger Wemhoff, Alexandra Berger, Rolando Villazón, Till Brönner und vielen mehr.
Frequencies
101.3 FM

105.1 FM

107.2 FM

103.9 FM

105.1 FM

90.4 FM

92.2 FM
Schedule
| Time | Program |
| --- | --- |
| midnight - 6 a.m. | Klassik Dreams |
| 6 a.m. - 10 a.m. | Der Morgen bei Klassik Radio - Alexandra Berger und Thomas Ohrner |
| 10 a.m. - 3 p.m. | Geniessen bei der Arbeit mit Klassik Radio - Svenja Sellnow |
| 3 p.m. - 8 p.m. | Die Holger - Wemhoff - Show - Holger Wemhoff |
| 8 p.m. - 10 p.m. | Klassik Radio Ausklang |
| 10 p.m. - midnight | Klassik Dreams |
| Time | Program |
| --- | --- |
| midnight - 6 a.m. | Klassik Dreams |
| 6 a.m. - 10 a.m. | Der Morgen bei Klassik Radio - Alexandra Berger und Thomas Ohrner |
| 10 a.m. - 3 p.m. | Geniessen bei der Arbeit mit Klassik Radio - Svenja Sellnow |
| 3 p.m. - 8 p.m. | Die Holger - Wemhoff - Show - Holger Wemhoff |
| 8 p.m. - 10 p.m. | Klassik Radio Ausklang |
| 10 p.m. - midnight | Klassik Dreams |
| Time | Program |
| --- | --- |
| midnight - 6 a.m. | Klassik Dreams |
| 6 a.m. - 10 a.m. | Der Morgen bei Klassik Radio - Alexandra Berger und Thomas Ohrner |
| 10 a.m. - 3 p.m. | Geniessen bei der Arbeit mit Klassik Radio - Svenja Sellnow |
| 3 p.m. - 8 p.m. | Die Holger - Wemhoff - Show - Holger Wemhoff |
| 8 p.m. - 10 p.m. | Klassic Radio Furioso - Rolando Villazón |
| 10 p.m. - midnight | Klassik Dreams |
| Time | Program |
| --- | --- |
| midnight - 6 a.m. | Klassik Dreams |
| 6 a.m. - 10 a.m. | Der Morgen bei Klassik Radio - Alexandra Berger und Thomas Ohrner |
| 10 a.m. - 3 p.m. | Geniessen bei der Arbeit mit Klassik Radio - Svenja Sellnow |
| 3 p.m. - 8 p.m. | Die Holger - Wemhoff - Show - Holger Wemhoff |
| 8 p.m. - 10 p.m. | Klassic Radio Cinema Show - Florian Schmidt |
| 10 p.m. - midnight | Klassik Dreams |
| Time | Program |
| --- | --- |
| midnight - 6 a.m. | Klassik Dreams |
| 6 a.m. - 10 a.m. | Der Morgen bei Klassik Radio - Alexandra Berger und Thomas Ohrner |
| 10 a.m. - 3 p.m. | Geniessen bei der Arbeit mit Klassik Radio - Svenja Sellnow |
| 3 p.m. - 8 p.m. | Die Holger - Wemhoff - Show - Holger Wemhoff |
| 8 p.m. - 10 p.m. | Till Brönner Show - Till Brönner |
| 10 p.m. - midnight | Klassik Dreams |
| Time | Program |
| --- | --- |
| midnight - 8 a.m. | Klassik Dreams |
| 8 a.m. - 1 p.m. | Schönes Wochenende - Florian Schmidt |
| 1 p.m. - 5 p.m. | Schönes Wochenende - Anna Baumgart |
| 5 p.m. - 6 p.m. | Gesunde Stunde - Clemens Benke |
| 6 p.m. - 8 p.m. | Klassik Non-Stopp |
| 8 p.m. - 10 p.m. | Till Brönner Show - Till Brönner |
| 10 p.m. - midnight | Klassik Dreams |
| Time | Program |
| --- | --- |
| midnight - 7 a.m. | Klassik Dreams |
| 7 a.m. - 8 a.m. | Klassik und Kirche |
| 8 a.m. - 11 a.m. | Schönes Wochenende - Joannes Weisz |
| 11 a.m. - noon | Länder dieser Erde - Joannes Weisz |
| noon - 2 p.m. | Klassik Radio Furioso - Rolando Villazón |
| 2 p.m. - 3 p.m. | Lesezeit - Clemens Benke |
| 3 p.m. - 6 p.m. | Schönes Wochenende |
| 6 p.m. - midnight | Klassik Non-Stopp |
Related Stations
Radio Stations by Genre
Twitter