On Air Radio live
Lyden i deg
Now playing:
Playlist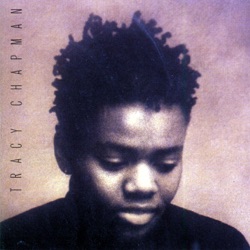 Fast Car
Tracy Chapman
1656348088
Come & Get It
Selena Gomez
1656347863
Hestmann
Ola Uteligger
1656347708
Piano Man
Billy Joel
1656347377
A Tale That Wasn't Right
Helloween
1656347090
It Must Have Been Love
Roxette
1656346845
To France
Maggie Reilly
1656346522
Play
Jennifer Lopez
1656346319
Heaven Is a Place On Earth
Belinda Carlisle
1656346083
In My Head
Madcon
1656345849
About On Air Radio
Velkommen til oss her på On Air Radio, her hører du noen av Norges hyggeligste programledere. Programmer med humor og alvor, programmer med mening og kanskje noen fullstendig uten mening. Hyggelige gjester i studio, lokale, nasjonale og kanskje også internasjonale kjendiser og artister. Det skulle ikke overraske oss om det skulle dukke opp noen fullstendig ukjente også, kanskje til og med du blir å høre på lufta. Det finnes ingen grenser for hvem og hva du kan høre her på On Air Radio, noen vil få deg til å gråte andre får deg til å le. Vi er ganske sikre på at dette er radiokanalen som får deg til å kose deg, og vil gi deg lyst til å skru opp lyden og høre mer. Alt dette og litt til, får du 24 timer i døgnet 365 dager i året.
Schedule
| Time | Program |
| --- | --- |
| 1 p.m. - 1:10 p.m. | Nyhetene - Presenteres av Hvaler Budstikke |
| 6 p.m. - 6:30 p.m. | Helsemeggene - Med Lise Askvik og Helene Spro |
| Time | Program |
| --- | --- |
| 7 p.m. - 9 p.m. | Radiohospitalet - Med Sam Natanael & Raymond |
| Time | Program |
| --- | --- |
| 7 p.m. - 9 p.m. | Fuzzfabrikken - Rock on' |
| Time | Program |
| --- | --- |
| 1 p.m. - 1:10 p.m. | Nyhetene - Presenteres av Hvaler Budstikke |
| 6 p.m. - 6:30 p.m. | Helsemeggene - Med Lise Askvik og Helene Spro |
| 10 p.m. - 11 p.m. | Suser i 80' |
| Time | Program |
| --- | --- |
| 1 p.m. - 3 p.m. | Radiohospitalet - Ukens hospital i reprise |
Contacts
Website:&nbspwww.onairradio.no
Address:&nbspLammenes 30, 1680 Skjærhalden
Telephone:&nbsp46757030
Email:&nbsppost@onairradio.no