Rádio 80 FM live
Os maiores hits dos anos 80!
Now playing:
Playlist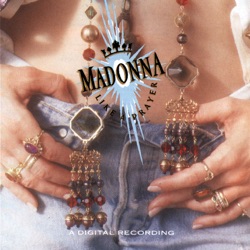 Oh Father
David Guetta & Madonna
1653584343
Girls On Film (Live)
Duran Duran
1653583969
Clouds Across the Moon
The Rah Band
1653583576
Obsession
Animotion
1653583360
Something About You
Level 42
1653582856

Only When You Leave
Spandau Ballet
1653582487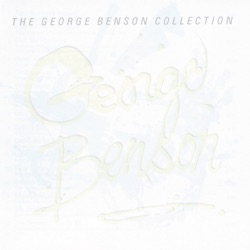 On Broadway
George Benson
1653581782
Blue Sky Mine
Midnight Oil
1653581519

Here She Comes
Bonnie Tyler
1653581295
Lady Love Me (Remastered)
George Benson
1653580556
About Rádio 80 FM
Rádio 80 FM é uma emissora de rádio privada, fundada pelo radialista Rafael Dutra. Transmite somente pela internet e não está ligada a nenhuma rede ou grupo de comunicação.
É uma emissora retrô que apela a nostalgia dos amantes da boa música dos anos 80 transmitindo somente os maiores sucessos nacionais e internacionais dessa época, de vários gêneros musicais, desde o Rock e o Flashdance, passando pelas baladas mais românticas. Dutra, um amante da rádio, decidiu criar essa emissora precisamente por ser também ele um apaixonado pela beleza musical que os anos 80 nos deixou.
Além das versões de estúdio que todos conhecemos, a programação musical da Rádio 80 FM também inclui versões ao vivo e remixes.
Schedule
| Time | Program |
| --- | --- |
| 12:05 a.m. - 5 a.m. | Madrugada 80FM |
| 5 a.m. - 9:55 p.m. | Clássicas dos anos 80 |
| 7:30 p.m. - 9 p.m. | Rafael Dutra ao-vivo |
| 10 p.m. - 11:55 p.m. | Programação Light - As mais relaxantes da 80FM |
| Time | Program |
| --- | --- |
| 12:05 a.m. - 5 a.m. | Madrugada 80FM |
| 5 a.m. - 9:55 p.m. | Clássicas dos anos 80 |
| 10 p.m. - 11:55 p.m. | Programação Light - As mais relaxantes da 80FM |
| Time | Program |
| --- | --- |
| 12:05 a.m. - 5 a.m. | Madrugada 80FM |
| 7:30 p.m. - 9 p.m. | Rafael Dutra ao-vivo |
| 9 p.m. - 9:55 p.m. | Clássicas dos anos 80 |
| 10 p.m. - 11:55 p.m. | Programação Light - As mais relaxantes da 80FM |
| Time | Program |
| --- | --- |
| 12:05 a.m. - 5 a.m. | Madrugada 80FM |
| 5 a.m. - 9:55 p.m. | Clássicas dos anos 80 |
| 10 p.m. - 11:55 p.m. | Programação Light - As mais relaxantes da 80FM |
| Time | Program |
| --- | --- |
| 12:05 a.m. - 5 a.m. | Madrugada 80FM |
| 5 a.m. - 9:55 p.m. | Clássicas dos anos 80 |
| 7:30 p.m. - 9 p.m. | Rafael Dutra ao-vivo |
| 10 p.m. - 11:55 p.m. | Programação Light - As mais relaxantes da 80FM |
| Time | Program |
| --- | --- |
| 12:05 a.m. - 5 a.m. | Madrugada 80FM |
| 5 a.m. - 8 p.m. | Clássicas dos anos 80 |
| 8 p.m. - 10 p.m. | Programa FlashDance - As clásssicas dançantes dos anos 80 - ao-vivo |
| Time | Program |
| --- | --- |
| 12:05 a.m. - 5 a.m. | Madrugada 80FM |
| 5 a.m. - 9:55 p.m. | Clássicas dos anos 80 |
| 10 p.m. - 11:55 p.m. | Programação Light - As mais relaxantes da 80FM |
Related Stations
Radio Stations by Genre
Twitter