Radio Activa 92.5 live
¡Sólo se vive una vez!
Now playing:
Playlist
Felicidad
Gondwana
1653154345
Sólo Se Vive una Vez
Chapela
1653153899
You Make Me Feel (Mighty Real)
Sylvester
1653153598
We Go Together
John Travolta
1653153412
HOT
Enrique Iglesias & Pitbull
1653153270
Follow the Leader
Soca Boys
1653153094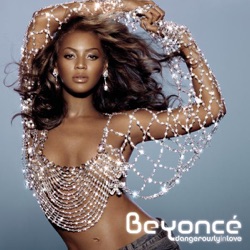 Crazy In Love
Alejandro Fernández & Beyoncé
1653152840
The Next Episode (feat. Snoop Dogg)
Dr. Dre
1653152674
Sólo Se Vive una Vez
Chapela
1653152014
Physical
Dua Lipa
1653151691
About Radio Activa 92.5
Radioactiva fue el primer producto del naciente holding CRC (Consorcio Radial de Chile), que nace como resultado de la alianza entre el empresario radial chileno Cristian Wagner, y Caracol Radio de Colombia. Radioactiva a nivel nacional utilizó las frecuencias de la Radio Finísima, exceptuando Santiago, donde inauguró la frecuencia 92.5 MHz. Inició sus transmisiones el 29 de abril de 1997.
La primera etapa de Radioactiva estuvo marcada por una tendencia netamente enfocada a la música Electrónica, Disco y Dance, algo que era totalmente innovador en la radiodifusión chilena.
El 18 de abril de 2008 Radioactiva regresa a su frecuencia 92.5 Mhz, dejando en el 97.1 a la nueva Radio Uno de música Chilena. A partir del 15 de enero de 2010 cambia su formato para uno con música actual y de todos los tiempos, incluyendo reguetón, cumbia, pop, rock and roll, twist, dance, electrónica y todos los clásicos de los 80 y 90. Desde 2014 es una de las radios oficiales de la Teletón. En 2015 la transmitió por segunda vez.
Programas destacados
Los magníficos
Central radioactiva
El show de la Tencha
El sacajugo de Radio Activa
Hiper Activa
La jaula del mono
Locutores principales
Freddy Guerrero
DJ Pape Salazar
Daniel Fuenzalida
Juako Lee
Schedule
| Time | Program |
| --- | --- |
| 7 a.m. - 9 a.m. | Los Magníficos - Lucho Hernández y JL Godoy |
| 9 a.m. - noon | Central Radioactiva - Daniel Fuenzalida |
| noon - 2 p.m. | El Show de la Tencha - La Señora Hortensia |
| 2 p.m. - 4 p.m. | El Portal del Web - Freddy y DJ Black |
| 4 p.m. - 7 p.m. | Hiper Activa - Spider G |
| 7 p.m. - 8 p.m. | Radioactiva te Activa |
| Time | Program |
| --- | --- |
| 7 a.m. - 9 a.m. | Los Magníficos - Lucho Hernández y JL Godoy |
| 9 a.m. - noon | Central Radioactiva - Daniel Fuenzalida |
| noon - 2 p.m. | El Show de la Tencha - La Señora Hortensia |
| 2 p.m. - 4 p.m. | El Portal del Web - Freddy y DJ Black |
| 4 p.m. - 7 p.m. | Hiper Activa - Spider G |
| 7 p.m. - 8 p.m. | Radioactiva te Activa |
| Time | Program |
| --- | --- |
| 7 a.m. - 9 a.m. | Los Magníficos - Lucho Hernández y JL Godoy |
| 9 a.m. - noon | Central Radioactiva - Daniel Fuenzalida |
| noon - 2 p.m. | El Show de la Tencha - La Señora Hortensia |
| 2 p.m. - 4 p.m. | El Portal del Web - Freddy y DJ Black |
| 4 p.m. - 7 p.m. | Hiper Activa - Spider G |
| 7 p.m. - 8 p.m. | Radioactiva te Activa |
| Time | Program |
| --- | --- |
| 7 a.m. - 9 a.m. | Los Magníficos - Lucho Hernández y JL Godoy |
| 9 a.m. - noon | Central Radioactiva - Daniel Fuenzalida |
| noon - 2 p.m. | El Show de la Tencha - La Señora Hortensia |
| 2 p.m. - 4 p.m. | El Portal del Web - Freddy y DJ Black |
| 4 p.m. - 7 p.m. | Hiper Activa - Spider G |
| 7 p.m. - 8 p.m. | Radioactiva te Activa |
| Time | Program |
| --- | --- |
| 7 a.m. - 9 a.m. | Los Magníficos - Lucho Hernández y JL Godoy |
| 9 a.m. - noon | Central Radioactiva - Daniel Fuenzalida |
| noon - 2 p.m. | El Show de la Tencha - La Señora Hortensia |
| 2 p.m. - 4 p.m. | El Portal del Web - Freddy y DJ Black |
| 4 p.m. - 7 p.m. | Hiper Activa - Spider G |
| 7 p.m. - 8 p.m. | Radioactiva te Activa |
| 8 p.m. - 3 a.m. | La Jaula del Mono - Spider G |
| Time | Program |
| --- | --- |
| 8 p.m. - 3 a.m. | La Jaula del Mono - Spider G |
Related Stations
Podcasts
Radio Stations by Genre
Twitter