CHERIE FM live
Chérie FM La Plus Belle Musique
Now playing:
Playlist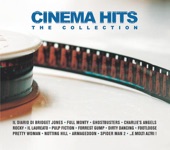 (I've Had) The Time of My Life
Bill Medley
1656071340
Le chant des colombes
Amel Bent
1656071139
I Gotta Feeling
Black Eyed Peas with James Brown
1656070888
Octobre
Francis Cabrel
1656070678
LA FAMA (feat. The Weeknd)
Rosalia
1656070487
Against All Odds (Live)
Phil Collins
1656070277
Walking In the Dark
Metronomy
1656070226
For Real
Joybird
1656069915
LA FAMA (feat. The Weeknd)
Rosalia
1656069865
Et Bam
Mentissa
1656069605
About CHERIE FM
Chérie FM est une station de radio musicale appartenant au groupe de radio NRJ, plutôt orientée vers un public féminin. Tout comme sur NRJ, les rotations sont très courtes et la musique représente 70% du programme diffusé durant la journée. On y passe surtout de la variété internationale et des chansons pop-rock, des années 60 à nos joueurs, d'artistes internationaux comme Céline Dion, Angèle, ou français comme par exemple Louane ou Christophe Maé.
Principaux programmes
Le Reveil Chérie
Le club Chérie
Stefan CAZA
Julien Haultcoeur
Chérie Zen
Animateurs principaux
Julien Haultcoeur
Alexandre Devoise
Sophie Coste
Stefan Caza
Didier Bonicel
Angelique
Frequencies
91.3 FM

100.1 FM

106.2 FM

103.9 FM

105.3 FM
Schedule
| Time | Program |
| --- | --- |
| 6 a.m. - 9 a.m. | Le Réveil Chérie - avec Sophie Coste et Alexandre Devoise |
| 9 a.m. - noon | Caroline Alexy |
| noon - 1 p.m. | Chérie Lunch - avec Iris Mittenaere |
| 1 p.m. - 5 p.m. | Richard Philteur |
| 5 p.m. - 8 p.m. | Le Club Chérie - avec Didier Bonicel |
| 8 p.m. - midnight | Chérie Zen - avec Angélique |
| Time | Program |
| --- | --- |
| 6 a.m. - 9 a.m. | Le Réveil Chérie - avec Sophie Coste et Alexandre Devoise |
| 9 a.m. - noon | Caroline Alexy |
| noon - 1 p.m. | Chérie Lunch - avec Iris Mittenaere |
| 1 p.m. - 5 p.m. | Richard Philteur |
| 5 p.m. - 8 p.m. | Le Club Chérie - avec Didier Bonicel |
| 8 p.m. - midnight | Chérie Zen - avec Angélique |
| Time | Program |
| --- | --- |
| 6 a.m. - 9 a.m. | Le Réveil Chérie - avec Sophie Coste et Alexandre Devoise |
| 9 a.m. - noon | Caroline Alexy |
| noon - 1 p.m. | Chérie Lunch - avec Iris Mittenaere |
| 1 p.m. - 5 p.m. | Richard Philteur |
| 5 p.m. - 8 p.m. | Le Club Chérie - avec Didier Bonicel |
| 8 p.m. - midnight | Chérie Zen - avec Angélique |
| Time | Program |
| --- | --- |
| 6 a.m. - 9 a.m. | Le Réveil Chérie - avec Sophie Coste et Alexandre Devoise |
| 9 a.m. - noon | Caroline Alexy |
| noon - 1 p.m. | Chérie Lunch - avec Iris Mittenaere |
| 1 p.m. - 5 p.m. | Richard Philteur |
| 5 p.m. - 8 p.m. | Le Club Chérie - avec Didier Bonicel |
| 8 p.m. - midnight | Chérie Zen - avec Angélique |
| Time | Program |
| --- | --- |
| 6 a.m. - 9 a.m. | Le Réveil Chérie - avec Sophie Coste et Alexandre Devoise |
| 9 a.m. - noon | Caroline Alexy |
| noon - 1 p.m. | Chérie Lunch - avec Iris Mittenaere |
| 1 p.m. - 5 p.m. | Richard Philteur |
| 5 p.m. - 8 p.m. | Le Club Chérie - avec Didier Bonicel |
| 8 p.m. - midnight | Chérie Zen - avec Angélique |
| Time | Program |
| --- | --- |
| 6 a.m. - noon | Stefan Caza |
| noon - 6 p.m. | Le week-end avec Gilles Marino |
| 6 p.m. - 8 p.m. | Cyrille Laporte |
| 8 p.m. - midnight | Chérie Zen (Le Week-end) - avec Cyrille Laporte |
| Time | Program |
| --- | --- |
| 6 a.m. - noon | Stefan Caza |
| noon - 6 p.m. | Le week-end avec Gilles Marino |
| 6 p.m. - 8 p.m. | Cyrille Laporte |
| 8 p.m. - midnight | Chérie Zen (Le Week-end) - avec Cyrille Laporte |
Related Stations
Podcasts
Radio Stations by Genre
Twitter