Playlist
Pride (In the Name of Love)
LP
1638695990
Naïve Song
Mirwais
1638695730
A Way out (Live from Los Angeles, 2020)
The Undercover Dream Lovers
1638695189
Bizarre Love Triangle (2014 Remaster)
Frente!
1638695069
Closer
Las Kellies
1638694829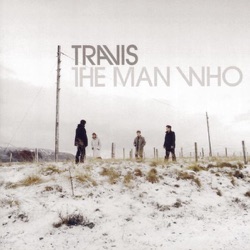 Why Does It Always Rain On Me?
Travis
1638694527
Walking On a Dream
Empire of the Sun
1638694317
Crazy (James Michael Mix)
Alanis Morissette
1638694107
Palo Alto
Jack River
1638693897
One More Time (Romanthony's Unplugged)
Daft Punk
1638693666
About Radio Fórmula 970 AM
Radio Fórmula es una red de radios habladas del Grupo Fórmula que emite su programación en diferentes frecuencias para asegurar una mayor variedad programática en simultáneo. Radio Fórmula 970 AM está integrada en esta red y transmite para Ciudad de México en esta frecuencia. Se puede escuchar en vivo esta y otras frecuencias a través de internet, en el portal en línea de la cadena Radio Fórmula.
Todas las radios de esta red transmiten una programación enfocada en los temas más importantes de la actualidad. En su parrilla incluye programas informativos y de comentario sobre las últimas noticias en México y en el mundo, deportes, vida y estilo, finanzas, tecnología y los eventos nacionales más relevantes.
Programas principales
En los Tiempos de la Radio
Todo para la Mujer
José Cárdenas Informa
Locutores en destaque
Oscar Mario Beteta
José Cárdenas
Alfredo Palacios
Eduardo Ruíz Healy
Joaquín López Dóriga
Maxine Woodside
Contacts
Website:&nbspwww.radioformula.com.mx/
Address:&nbspAv. Universidad 1273, Acacias, Benito Juárez, 03240 Ciudad de México, México
Telephone:&nbsp+52 55 5524 2501
Email:&nbspcomentarios@radioformula.com.mx