America's Country live
Hot Country Hits from the 90s to Now!
Now playing:
Playlist
My Boy (Originally Performed by Elvie Shane) [Karaoke Version]
Kara Okee
1634262865
Shoot Me Straight
Brothers Osborne
1634262674
Breaking Up Was Easy in the 90's
Sam Hunt
1634262464
Heart on Fire
Eric Church
1634262213
Stone Cold Sober
Brantley Gilbert
1634261872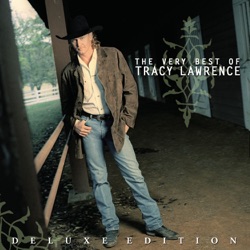 My Second Home
Tracy Lawrence
1634261711
Country Again
Thomas Rhett
1634261491
American Soldier
Toby Keith
1634261290
To Be Loved By You
Parker McCollum
1634261079
You Belong With Me (Taylor's Version)
Taylor Swift
1634260859
About America's Country
Hot Country Hits from the 90s to Now! Brad Paisley, Jason Aldean, George Strait, Maren Morris, and MUCH More. At America's Country, we LOVE country music! We hope you feel that love and passion every time you listen! If there's anything you need, email me directly at timmy@americascountry.us or click the Message button on our page! We want to help you build and grow your business! Internet radio is just starting to explode! We're riding that wave and want you to get on this wave with us! If you want to promote your business or service, please send an email to ads@americascountry.us and we can work out a great package that will help you increase your brand recognition and your sales! If you are an aspiring country artist and would like to have your music considered for airplay, send me your music (.WAV or 320 .MP3) to studio@americascountry.us and I will listen and provide feedback.
Schedule
| Time | Program |
| --- | --- |
| midnight - 6 a.m. | Hot Country Hits! - The biggest hits from the 90's to now! |
| 6 a.m. - 10 a.m. | John & Heidi Show - News, Entertainment, and lots of fun! |
| Time | Program |
| --- | --- |
| midnight - 6 a.m. | Hot Country Hits! - The biggest hits from the 90's to now! |
| 6 a.m. - 10 a.m. | John & Heidi Show - News, Entertainment, and lots of fun! |
| Time | Program |
| --- | --- |
| midnight - 6 a.m. | Hot Country Hits! - The biggest hits from the 90's to now! |
| 6 a.m. - 10 a.m. | John & Heidi Show - News, Entertainment, and lots of fun! |
| Time | Program |
| --- | --- |
| midnight - 6 a.m. | Hot Country Hits! - The biggest hits from the 90's to now! |
| 6 a.m. - 10 a.m. | John & Heidi Show - News, Entertainment, and lots of fun! |
| Time | Program |
| --- | --- |
| midnight - 6 a.m. | Hot Country Hits! - The biggest hits from the 90's to now! |
| 6 a.m. - 10 a.m. | John & Heidi Show - News, Entertainment, and lots of fun! |
Related Stations
Radio Stations by Genre
Twitter