Classic 1027 live
Now playing:
Playlist
A Life Well Lived
Captain Joel S. Fogel
1652746080
Raining In My Heart
Buddy Holly
1652745900
I'm Not in Love
Rick Wakeman
1652745720
Sonata in D Major: II. Largo
Le Nouveau Quatuor & On original instruments
1652745610
Perhaps, Perhaps, Perhaps
Doris Day
1652745450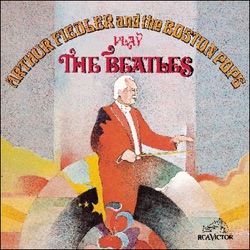 Yesterday
Arthur Fiedler & Boston Pops Orchestra
1652745300

Panis Angelicus
The Sunset Strings
1652745060
Petite suite, L. 65: III. Menuet
Marielle Labeque
1652744920
Speak Low
Barbra Streisand
1652744689
Life on Mars
Rick Wakeman
1652744329
About Classic 1027
Classic 1027 is a South African radio station broadcasting from Johannesburg, South Africa, to Gauteng in the frequency 102.7 FM, on channel 857 on DSTv and to the world via live streaming, through its website.
If offers a line-up comprised of playlists with the latest trends in classic music mixed with the best classics of all time, news reports and programmes focused on financial and business affairs. Among its presenters are the soothing voices of Peter Terry and Carolyn Steyn, the two most popular of the station.
Classic 1027 overcame a business rescue at the end of 2019, remaining the only commercial station in South Africa dedicated to classic music.
Contacts
Website:&nbsphttps://www.classic1027.co.za/
Address:&nbspBlock A, Oxford Office Park, 5 8th St, Houghton Estate, Johannesburg, 2193, South Africa
Telephone:&nbsp+27 10 590 4554
Email:&nbspinfo@classic1027.co.za
Related Stations
Podcasts
Radio Stations by Genre
Twitter