Heart 80s live
Now playing:
Playlist

Can't Fight This Feeling
REO Speedwagon
1696068971
Breakout
Swing Out Sister
1696068761
Jump
Van Halen
1696068541
Total Eclipse of the Heart
Bonnie Tyler
1696068260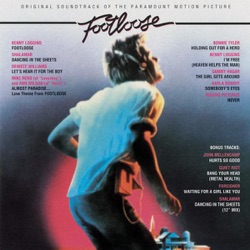 Footloose
Kenny Loggins
1696068030
It's Only Love
Simply Red
1696067718
Dancing On the Ceiling
Lionel Richie
1696067468
I Found Lovin'
Fatback Band
1696067088
Cherish
David Guetta & Madonna
1696066868
St. Elmos Fire (Man In Motion)
John Parr
1696066618
About Heart 80s
Heart 80s is a national digital radio station that broadcasts from studios at Leicester Square in London. The station is owned and operated by Global as a sister station of Heart and Heart Extra.
Heart 80s was aired for the first time on 14 March 2017 and since then it has been playing non-stop "feel good" music from the 1980s. This station broadcasts nationally on Digital One DAB, online and on television platforms. Apart from its live breakfast show it features mostly an automated service.
Schedule
| Time | Program |
| --- | --- |
| midnight - 6 a.m. | Non Stop 80s |
| 6 a.m. - 10 a.m. | Heart 80s Breakfast with Roberto |
| 10 a.m. - 1 p.m. | Non Stop 80s |
| 1 p.m. - 2 p.m. | Heart 80s Number Ones at One |
| 2 p.m. - 4 p.m. | Non Stop 80s |
| 4 p.m. - 6 p.m. | Heart 80s Drivetime |
| 6 p.m. - 8 p.m. | Heart 80s Dance Classics |
| 8 p.m. - midnight | Non Stop 80s |
| Time | Program |
| --- | --- |
| midnight - 8 a.m. | Non Stop 80s |
| 8 a.m. - noon | Heart 80s Breakfast with Roberto |
| noon - midnight | Non Stop 80s |
| Time | Program |
| --- | --- |
| midnight - 6 a.m. | Non Stop 80s |
| 6 a.m. - 10 a.m. | Heart 80s Breakfast with Roberto |
| 10 a.m. - 1 p.m. | Non Stop 80s |
| 1 p.m. - 2 p.m. | Heart 80s Number Ones at One |
| 2 p.m. - 4 p.m. | Non Stop 80s |
| 4 p.m. - 6 p.m. | Heart 80s Drivetime |
| 6 p.m. - 8 p.m. | Heart 80s Dance Classics |
| 8 p.m. - midnight | Non Stop 80s |
| Time | Program |
| --- | --- |
| midnight - 6 a.m. | Non Stop 80s |
| 6 a.m. - 10 a.m. | Heart 80s Breakfast with Roberto |
| 10 a.m. - 1 p.m. | Non Stop 80s |
| 1 p.m. - 2 p.m. | Heart 80s Number Ones at One |
| 2 p.m. - 4 p.m. | Non Stop 80s |
| 4 p.m. - 6 p.m. | Heart 80s Drivetime |
| 6 p.m. - 8 p.m. | Heart 80s Dance Classics |
| 8 p.m. - midnight | Non Stop 80s |
| Time | Program |
| --- | --- |
| midnight - 6 a.m. | Non Stop 80s |
| 6 a.m. - 10 a.m. | Heart 80s Breakfast with Roberto |
| 10 a.m. - 1 p.m. | Non Stop 80s |
| 1 p.m. - 2 p.m. | Heart 80s Number Ones at One |
| 2 p.m. - 4 p.m. | Non Stop 80s |
| 4 p.m. - 6 p.m. | Heart 80s Drivetime |
| 6 p.m. - 8 p.m. | Heart 80s Dance Classics |
| 8 p.m. - midnight | Non Stop 80s |
| Time | Program |
| --- | --- |
| midnight - 8 a.m. | Non Stop 80s |
| 8 a.m. - noon | Saturday Morning with Roberto |
| noon - 8 p.m. | Non Stop 80s |
| 8 p.m. - midnight | Heart 80s Party |
| Time | Program |
| --- | --- |
| midnight - 9 a.m. | Non Stop 80s |
| 9 a.m. - noon | Sunday Morning Heart 80s |
| noon - midnight | Non Stop 80s |
Contacts
Website:&nbspwww.heart.co.uk/80s/
Address:&nbsp30 Leicester Square, London, WC2H 7LA
Telephone:&nbsp0333 200 2000
Email:&nbspCustomer.Support@Global.com
Related Stations
Podcasts
Radio Stations by Genre
Twitter