Heart 80s live
Now playing:
Playlist
All I Have to Do Is Dream
The Everly Brothers
1653470404
Back to Life (However Do You Want Me) (Accapella)
Soul II Soul
1653470154
Every Little Thing
Billy Young
1653469924
Rhythm Is Gonna Get You
Gloria Estefan & Miami Sound Machine
1653469694
Angel Eyes (Home and Away)
Wet Wet Wet
1653469444
Heaven Is a Place on Earth (Acoustic)
Belinda Carlisle
1653469214
Higher Love
Steve Winwood
1653468963
Sketchbook
Tom Jenkins
1653468833
Dancing In the Dark
Bruce Springsteen
1653468513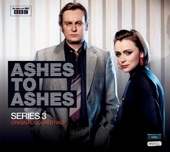 Uptown Girl
Billy Joel
1653468343
About Heart 80s
Heart 80s is a national digital radio station that broadcasts from studios at Leicester Square in London. The station is owned and operated by Global as a sister station of Heart and Heart Extra.
Heart 80s was aired for the first time on 14 March 2017 and since then it has been playing non-stop "feel good" music from the 1980s. This station broadcasts nationally on Digital One DAB, online and on television platforms. Apart from its live breakfast show it features mostly an automated service.
Schedule
| Time | Program |
| --- | --- |
| midnight - 6 a.m. | Non Stop 80s |
| 6 a.m. - 10 a.m. | Heart 80s Breakfast with Roberto |
| 10 a.m. - 1 p.m. | Non Stop 80s |
| 1 p.m. - 2 p.m. | Heart 80s Number Ones at One |
| 2 p.m. - 4 p.m. | Non Stop 80s |
| 4 p.m. - 6 p.m. | Heart 80s Drivetime |
| 6 p.m. - 8 p.m. | Heart 80s Dance Classics |
| 8 p.m. - midnight | Non Stop 80s |
| Time | Program |
| --- | --- |
| midnight - 8 a.m. | Non Stop 80s |
| 8 a.m. - noon | Heart 80s Breakfast with Roberto |
| noon - midnight | Non Stop 80s |
| Time | Program |
| --- | --- |
| midnight - 6 a.m. | Non Stop 80s |
| 6 a.m. - 10 a.m. | Heart 80s Breakfast with Roberto |
| 10 a.m. - 1 p.m. | Non Stop 80s |
| 1 p.m. - 2 p.m. | Heart 80s Number Ones at One |
| 2 p.m. - 4 p.m. | Non Stop 80s |
| 4 p.m. - 6 p.m. | Heart 80s Drivetime |
| 6 p.m. - 8 p.m. | Heart 80s Dance Classics |
| 8 p.m. - midnight | Non Stop 80s |
| Time | Program |
| --- | --- |
| midnight - 6 a.m. | Non Stop 80s |
| 6 a.m. - 10 a.m. | Heart 80s Breakfast with Roberto |
| 10 a.m. - 1 p.m. | Non Stop 80s |
| 1 p.m. - 2 p.m. | Heart 80s Number Ones at One |
| 2 p.m. - 4 p.m. | Non Stop 80s |
| 4 p.m. - 6 p.m. | Heart 80s Drivetime |
| 6 p.m. - 8 p.m. | Heart 80s Dance Classics |
| 8 p.m. - midnight | Non Stop 80s |
| Time | Program |
| --- | --- |
| midnight - 6 a.m. | Non Stop 80s |
| 6 a.m. - 10 a.m. | Heart 80s Breakfast with Roberto |
| 10 a.m. - 1 p.m. | Non Stop 80s |
| 1 p.m. - 2 p.m. | Heart 80s Number Ones at One |
| 2 p.m. - 4 p.m. | Non Stop 80s |
| 4 p.m. - 6 p.m. | Heart 80s Drivetime |
| 6 p.m. - 8 p.m. | Heart 80s Dance Classics |
| 8 p.m. - midnight | Non Stop 80s |
| Time | Program |
| --- | --- |
| midnight - 8 a.m. | Non Stop 80s |
| 8 a.m. - noon | Saturday Morning with Roberto |
| noon - 8 p.m. | Non Stop 80s |
| 8 p.m. - midnight | Heart 80s Party |
| Time | Program |
| --- | --- |
| midnight - 9 a.m. | Non Stop 80s |
| 9 a.m. - noon | Sunday Morning Heart 80s |
| noon - midnight | Non Stop 80s |
Contacts
Website:&nbspwww.heart.co.uk/80s/
Address:&nbsp30 Leicester Square, London, WC2H 7LA
Telephone:&nbsp0333 200 2000
Email:&nbspCustomer.Support@Global.com
Related Stations
Podcasts
Radio Stations by Genre
Twitter