W Radio live
Las voces que son noticia en colombia y el mundo
Now playing:
Playlist
The Boy from Ipanema
ダイアナ・クラール
1653155130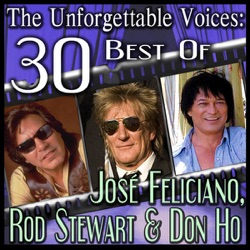 Samba Pa Ti
José Feliciano
1653154955
One Note Samba
Nancy Wilson
1653154845
Desafinado (feat. Maria Bianca)
チック・コリア, ジョン・パティトゥッチ & Antonio Sanchez
1653154534
Hyperbolicsyllabicsesquedalymistic
Isaac Hayes
1653154474
Samba Pa' Ti
Santana
1653153842
Samba Em Preludio
Esperanza Spalding
1653153561
Funky Monkey
Siedah Garrett
1653153390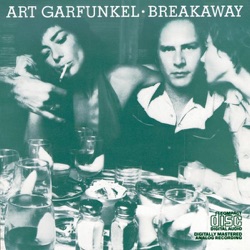 Waters of March
Art Garfunkel
1653153180
Les eaux de Mars
Stacey Kent
1653152187
About W Radio
La W Radio es una emisora de radio que emite 24 horas de programación, incluyendo noticias, programas de entrevistas y música.
Cuenta con repetidoras en Bogotá, Monteria, Medellín, Cali, Barranquilla, Bucaramanga, Armenia, Manizales, Pereira, Cúcuta, Duitama, Arauca, Cartagena, Tunja, Ibagué, Neiva, Villavicencio, San Juan de Pasto, Popayán, Valledupar (Afiliada), Quibdó (Afiliada), Sincelejo (Afiliada), Montería y Santa Marta y con estaciones en Miami, Nueva York, y Madrid.
Forma parte de la cadena W Radio, y espropiedad de Caracol Radio que pertenece al Grupo Latino de Radio incluído en el Grupo PRISA español.
Programas destacados
La W
La hora del regreso
La música del mundo
Hora 22
El lamparazo
Locutores principales
Julio Sánchez Cristo
Carlos Montoya
Eduardo Peña
Fernando Palma
Schedule
| Time | Program |
| --- | --- |
| midnight - 1 a.m. | Primera Hora - Jefferson Mejía |
| 1 a.m. - 2 a.m. | Archivo W - Equipo W |
| 2 a.m. - 3 a.m. | Perfiles W - Esteban Vásquez |
| 3 a.m. - 5 a.m. | La W - Fernando Bayo |
| 5 a.m. - noon | La W - Julio Sánchez Cristo |
| noon - 3 p.m. | La W - Vicky Dávila |
| 3 p.m. - 5 p.m. | Deportes W - Andrés Torres |
| 5 p.m. - 8 p.m. | La Hora del Regreso - Carlos Montoya |
| 8 p.m. - 9 p.m. | Partida W - Juan Pablo Barrientos |
| 9 p.m. - midnight | Hora 22 - Eduardo Peña |
| Time | Program |
| --- | --- |
| midnight - 1 a.m. | Primera Hora - Jefferson Mejía |
| 1 a.m. - 2 a.m. | Archivo W - Equipo W |
| 1 a.m. - 2 a.m. | Vidas W |
| 2 a.m. - 3 a.m. | Vidas W - Equipo W |
| 3 a.m. - 5 a.m. | La W - Fernando Bayo |
| 5 a.m. - noon | La W - Julio Sánchez Cristo |
| noon - 3 p.m. | La W - Vicky Dávila |
| 3 p.m. - 5 p.m. | Deportes W - Andrés Torres |
| 5 p.m. - 8 p.m. | La Hora del Regreso - Carlos Montoya |
| 8 p.m. - 9 p.m. | Partida W - Juan Pablo Barrientos |
| 9 p.m. - midnight | Hora 22 - Eduardo Peña |
| Time | Program |
| --- | --- |
| midnight - 1 a.m. | Primera Hora - Jefferson Mejía |
| 1 a.m. - 2 a.m. | Archivo W - Equipo W |
| 2 a.m. - 3 a.m. | Perfiles W - Esteban Vásquez |
| 3 a.m. - 5 a.m. | La W - Fernando Bayo |
| 5 a.m. - noon | La W - Julio Sánchez Cristo |
| noon - 3 p.m. | La W - Vicky Dávila |
| 3 p.m. - 5 p.m. | Deportes W - Andrés Torres |
| 5 p.m. - 8 p.m. | La Hora del Regreso - Carlos Montoya |
| 8 p.m. - 9 p.m. | Partida W - Juan Pablo Barrientos |
| 9 p.m. - midnight | Hora 22 - Eduardo Peña |
| Time | Program |
| --- | --- |
| midnight - 1 a.m. | Primera Hora - Jefferson Mejía |
| 1 a.m. - 2 a.m. | Archivo W - Equipo W |
| 2 a.m. - 3 a.m. | Vidas W - Equipo W |
| 2 a.m. - 3 a.m. | Perfiles W - Esteban Vásquez |
| 3 a.m. - 5 a.m. | La W - Fernando Bayo |
| 5 a.m. - noon | La W - Julio Sánchez Cristo |
| noon - 3 p.m. | La W - Vicky Dávila |
| 3 p.m. - 5 p.m. | Deportes W - Andrés Torres |
| 5 p.m. - 8 p.m. | La Hora del Regreso - Carlos Montoya |
| 8 p.m. - 9 p.m. | Partida W - Juan Pablo Barrientos |
| 9 p.m. - midnight | Hora 22 - Eduardo Peña |
| Time | Program |
| --- | --- |
| midnight - 1 a.m. | Primera Hora - Jefferson Mejía |
| 1 a.m. - 2 a.m. | Archivo W - Equipo W |
| 2 a.m. - 3 a.m. | Perfiles W - Esteban Vásquez |
| 3 a.m. - 5 a.m. | La W - Fernando Bayo |
| 5 a.m. - noon | La W - Julio Sánchez Cristo |
| noon - 3 p.m. | La W - Vicky Dávila |
| 3 p.m. - 5 p.m. | Deportes W - Andrés Torres |
| 5 p.m. - 8 p.m. | La Hora del Regreso - Carlos Montoya |
| 8 p.m. - 10 p.m. | Salsa con Estilo - Adriana Bustos |
| 10 p.m. - 3 a.m. | Boogie Nights - Equipo W |
| Time | Program |
| --- | --- |
| 7 a.m. - 10 a.m. | W Fin de Semana - Juan Pablo Calvás |
| 10 a.m. - 1 p.m. | Julio Sánchez Cristo DJ - Julio Sánchez Cristo |
| 1 p.m. - 6 p.m. | Música de hoy y siempre - Eduardo Peña |
| 6 p.m. - 8 p.m. | Música W |
| 8 p.m. - 10 p.m. | Salsa con Estilo - Adriana Bustos |
| 10 p.m. - 3 a.m. | Boogie Nights - Equipo W |
| Time | Program |
| --- | --- |
| 7 a.m. - 10 a.m. | W Fin de Semana - Juan David Cardozo |
| 10 a.m. - 1 p.m. | Back to the Music - Carlos Montoya |
| 1 p.m. - 6 p.m. | Música de Hoy y Siempre - Eduardo Peña |
| 6 p.m. - 9 p.m. | Música W - Esteban Vásquez |
| 9 p.m. - midnight | Hora 22 - Eduardo Peña |
Related Stations
Podcasts
Radio Stations by Genre
Twitter