Mix 102.3 Acapulco live
80's, 90's & Más
Now playing:
Playlist
All Out of Love
Air Supply
1643040977
$Ub$
Red Eye$
1643040257

True
Spandau Ballet
1643039927
I Have Nothing
Whitney Houston
1643039190
The Eye of the Tiger
Survivor
1643038114
Black or White
Michael Jackson
1643037431
Forever Young
Alphaville
1643036408

Get Ready for This
2 Unlimited
1643035614
Footloose
Kenny Loggins
1643034597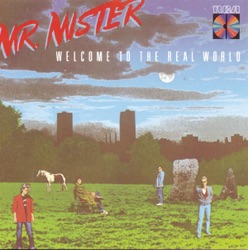 Broken Wings
Mr. Mister
1643032808
About Mix 102.3 Acapulco
Mix 102.3 FM, también conocida como Mix Acapulco, es una estación de radio de la red MIX, propiedad de Grupo ACIR, que transmite en Acapulco, Guerrero, en esta frecuencia modulada. Permite además escuchar en vivo su emisión por internet, a través de la página en línea de esta cadena de radios.
Su programación es esencialmente musical y dedicada a lo mejor de la música en español e inglés de los años 80 y 90, pasando por los más recientes, pero en su parrilla semanal cuenta también con el programa Panorama Informativo, con las principales noticias locales, nacionales e internacionales, y con el programa Espacio Deportivo dedicado a los deportes, sobre todo el fútbol.
Related Stations
Radio Stations by Genre
Twitter