Mystery Train Radio live
Songwriters & Music Makers New/Old
Now playing:
Playlist
Hits Like a Fix
The Gravity Drive
1653086222
So On
Kevin Pearce
1653085966
Catbird Seat (feat. Mary Gauthier)
Ben Glover
1653085693
Liberada
Calexico
1653085530
To Each His Own
America
1653085312
Where the World Is Thin
Kris Drever
1653085076
Chameleon/Comedian
Kathleen Edwards
1653084820
Don't Think Twice, It's All Right / Understand Your Man
Bob Dylan
1653084698
Leather on the Seat
The New Pornographers
1653084427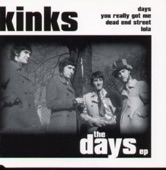 Lola
The Kinks
1653084152
About Mystery Train Radio
'Mystery Train Radio' is an online radio station broadcasting from the heart of 'The Cotswolds' in beautiful Gloucestershire, England. Tune in to hear an eclectic mix of hand-picked music from established artists rubbing shoulders with songwriters, bands and music makers less well known, but equally special. A collision of sound you won't hear anywhere else. Keep an ear out for live shows and special playlists of music 24/7!
Schedule
| Time | Program |
| --- | --- |
| 8 p.m. - 9 p.m. | The Classic Album Series (Roger Scott) |
| 9 p.m. - 10 p.m. | The Zecom Radio Hour With Bart Shore (Vintage Rock 'N' Roll) |
| 10 p.m. - 11 p.m. | Ken Michaels Hosts 'Every Little Thing' (A Show About The Music Of The Beatles) |
| Time | Program |
| --- | --- |
| 9 p.m. - 10 p.m. | Putumayo World Music Hour (Rosalie Howarth & Dan Storper) |
| Time | Program |
| --- | --- |
| 9 p.m. - 10 p.m. | Late For The Train (Instrumental Show - Dave Battersby & Producer Mike Ward) |
| Time | Program |
| --- | --- |
| 9 p.m. - 11 p.m. | Mostly Summer (Album Tracks New/Old Hosted By Phil Meek) |
| Time | Program |
| --- | --- |
| 9 p.m. - 10:30 p.m. | The Mike Harding Folk Show |
| Time | Program |
| --- | --- |
| 11 a.m. - noon | Ken Michaels Hosts 'Every Little Thing' (A Show About The Music Of The Beatles) |
| 9 p.m. - 10 p.m. | The International Americana Music Show (Michael Park) |
| 10 p.m. - midnight | The Miller Tells Her Tale (Americana with Karen Miller) |
| Time | Program |
| --- | --- |
| 11 a.m. - noon | Bart Shore Hosts 'The Time Warp Radio Hour' - Music From The 50's, 60's & 70's |
| 10 p.m. - midnight | The Mystery Train Radio Show (Songwriters with Alex Huskisson) |
Related Stations
Radio Stations by Genre
Twitter