Radio Clasic Mozart live
Un radio in culori!
Now playing:
Playlist
Duo for 2 Violins in G Minor, Op. 67 No. 3: I. Allegro
Jameson Cooper & James Dickenson
1653212889
Carnaval, Op. 9: No. 4, Valse noble
David Deveau
1653212765
Romeo and Juliet. Suite for Orchestra No. 2, Op. 64 b: IV. Dance. Vivo
Berliner Philharmoniker & Claudio Abbado
1653212646
Ich ruf zu dir, Herr Jesu Christ, BWV 639 - transcribed by Ferruccio Busoni
Jan Lust
1653212459
Goldberg Variations, BWV 988 (1955 Recording): Aria
Glenn Gould
1653212344
Symphony No. 40 in G Minor, K. 550: Allegro molto
London Philharmonic Orchestra
1653211885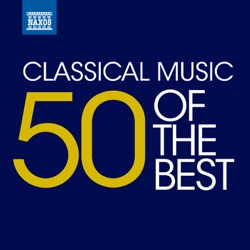 Music for the Royal Fireworks, HWV 351: IV. Le réjouissance
Kevin Mallon, Qian Zhou & Toronto Camerata
1653211728
Piano Trio in B-Flat Major, Archduke, Op. 97: III. Andante cantabile, ma però con moto - attacca -
Kempf Trio
1653210861
Suite for Cello Solo No. 1 in G Major, BWV 1007: I. Prelude
Pierre Fournier
1653210697
Variations on an Original Theme, Op. 36 "Enigma": Variation IX. Nimrod (Adagio)
Sir Colin Davis & Dresden Staatskapelle
1653210429
About Radio Clasic Mozart
Născut la 27 ianuarie 1791, Wolfgang Amadeus Mozart a lăsat posterității o operă impresionantă. La vârsta de 5 ani, înainte de a știi să scrie, compune câteva piese pentru pian, transcrise imediat de tatăl său. În scurta sa viață, Wolfgang Amadeus Mozart a compus un număr enorm de opere muzicale, cele mai multe neegalate în frumusețe sau profunzime. În 1862 Ludwig von Köchel a clasificat și catalogat compozițiile lui Mozart, fiind numerotate cu mențiunea KV (Köchel-Verzeichnis = catalogul Köchel). Ultima sa creație, Requiem-ul, are numărul 626. Mozart a fost autorul a 41 de simfonii, printre care sunt de menționat Simfonia nr. 35 Haffner, nr. 36 Linz, nr. 40 și nr. 41 Jupiter. A compus 27 concerte pentru pian și orchestră, 7 concerte pentru vioară și orchestră, concerte pentru clarinet, pentru harpă și flaut, pentru corn și orchestră, 2 simfonii concertante, divertismente, serenade.
 Cele mai importante opere ale lui Mozart, în cele mai bune interpretări, le puteți asculta la Radio Clasic Mozart.
Contacts
Website:&nbsphttps://www.clasicradio.ro
Address:&nbspMircea Zorileanu 012053 Bucarest, Rumania
Telephone:&nbsp+4-021-3174591
Email:&nbspradio@clasicradio.ro
Related Stations
Radio Stations by Genre
Twitter