ROCK ANTENNE live
The best Rock non stop!
Now playing:
Playlist
Farewell For Now
Greta Van Fleet
1695327575
Heart of Gold
Neil Young & The Stray Gators
1695327395
Remedy
The Black Crowes
1695327075
I Love Rock 'N Roll
Joan Jett & The Blackhearts
1695326655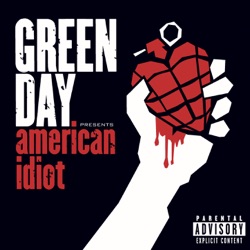 Wake Me Up When September Ends
Green Day
1695326375
I Can't Dance
Genesis
1695326185
Give a Little Bit
Supertramp
1695325945
Behind Blue Eyes
The Who
1695325724
Through the Ghost
Shinedown
1695325494
Creatures of the Fire
Bush
1695325174
About ROCK ANTENNE
Hier gibt's das Hauptprogramm von Rock Antenne. Das ist 100Prozent Rock nonstop mit den größten Rocksongs aller Zeiten. Dazu spannende Aktionen, ständig die neuesten Nachrichten aus der Welt des Rock. Und natürlich stündlich und kompakt alle Infos aus der Welt – den aktuellen Wetterbericht und Verkehrsservice.
Schedule
| Time | Program |
| --- | --- |
| midnight - 5 a.m. | Nachtschicht |
| 5 a.m. - 10 a.m. | Die Frühschicht auf Rock Antenne |
| 10 a.m. - 1 p.m. | Rock im Job |
| 1 p.m. - 3 p.m. | Die rockigste Mittagspause der Welt |
| 3 p.m. - 8 p.m. | Rock Antenne zum Feierabend |
| 8 p.m. - midnight | Rock Antenne am Abend |
| Time | Program |
| --- | --- |
| midnight - 5 a.m. | Nachtschicht |
| 5 a.m. - 10 a.m. | Die Frühschicht auf Rock Antenne |
| 10 a.m. - 1 p.m. | Rock im Job |
| 1 p.m. - 3 p.m. | Die rockigste Mittagspause der Welt |
| 3 p.m. - 8 p.m. | Rock Antenne zum Feierabend |
| 8 p.m. - midnight | Rock Antenne am Abend |
| Time | Program |
| --- | --- |
| midnight - 5 a.m. | Nachtschicht |
| 5 a.m. - 10 a.m. | Die Frühschicht auf Rock Antenne |
| 10 a.m. - 1 p.m. | Rock im Job |
| 1 p.m. - 3 p.m. | Die rockigste Mittagspause der Welt |
| 3 p.m. - 8 p.m. | Rock Antenne zum Feierabend |
| 8 p.m. - 10 p.m. | Rock Antenne am Abend |
| 10 p.m. - midnight | Rock Antenne Young Stars |
| Time | Program |
| --- | --- |
| midnight - 5 a.m. | Nachtschicht |
| 5 a.m. - 10 a.m. | Die Frühschicht auf Rock Antenne |
| 10 a.m. - 1 p.m. | Rock im Job |
| 1 p.m. - 3 p.m. | Die rockigste Mittagspause der Welt |
| 3 p.m. - 8 p.m. | Rock Antenne zum Feierabend |
| 8 p.m. - 9 p.m. | Der beste Rock Nonstop / Der Rock Antenne Heimatklänge |
| 9 p.m. - midnight | Rock Antenne am Abend |
| Time | Program |
| --- | --- |
| midnight - 5 a.m. | Nachtschicht |
| 5 a.m. - 10 a.m. | Die Frühschicht auf Rock Antenne |
| 10 a.m. - 1 p.m. | Rock im Job |
| 1 p.m. - 3 p.m. | Die rockigste Mittagspause der Welt |
| 3 p.m. - 8 p.m. | Rock Antenne zum Feierabend |
| 8 p.m. - 10 p.m. | Der beste Rock Nonstop / Die Rock Antenne Neueinsteigershow |
| 10 p.m. - midnight | Rock Antenne am Abend |
| Time | Program |
| --- | --- |
| midnight - 8 a.m. | Der beste Rock Nonstop |
| 8 a.m. - 1 p.m. | Die Rock Antenne Weekend-Show |
| 1 p.m. - 6 p.m. | Rock Antenne am Samstag |
| 6 p.m. - 11 p.m. | Der beste Rock Nonstop |
| 11 p.m. - midnight | Tuff Stuff |
| Time | Program |
| --- | --- |
| midnight - 11:59 p.m. | Tuff Stuff |
Related Stations
Podcasts
Radio Stations by Genre
Twitter