Playlist
Sun Is Shining (Extended Mix)
Lost Frequencies
1660188528
Anders
Bazart
1660188308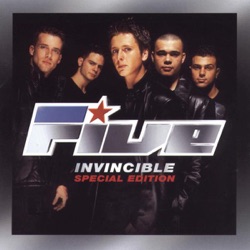 Keep On Movin'
Five
1660188138
Irrelevant
P!nk
1660187918
Faded Love
Leony
1660187768
Dit Is Wat Mijn Mama Zei
Metejoor
1660187578
Walk On Water (H2O Radio Mix)
Milk Inc.
1660187398
House of Memories
Panic! At the Disco
1660187198
Bang Bang
Jessie J
1660186996
Hold My Hand
Lady Gaga
1660186766
About VRT MNM
MNM is een Vlaamse radiozender van de openbare omroep VRT. Het station zendt in FM en uit in Vlaanderen en Brussel en is in grensgebieden te horen in Frankrijk en Nederland.
De uitzendingen begonnen op maandag 5 januari 2009 om 6.00 uur, met De Grote Peter Van De Veire ochtendshow en met het nummer Forever van Milk Inc.
Volgens de jongste cijfers van maart-juni 2018 van het CIM heeft MNM een marktaandeel van 10,57% en een gemiddeld dagbereik van 12,55%. Het hoogst behaalde marktaandeel sinds de lancering van de zender was 11,21% (Golf 3/2016).
Frequencies
88.3 FM

89.0 FM

101.5 FM

97.0 FM

94.8 FM

102.0 FM
Related Stations
Radio Stations by Genre
Twitter