NOSTALGIE live
Nostalgie les plus grands tubes !
Now playing:
Playlist
More Than A Woman
Bee Gees
1675554550
Dancin' In the Key of Life
Steve Arrington
1675554270
Boogie Oogie Oogie
A Taste of Honey
1675554060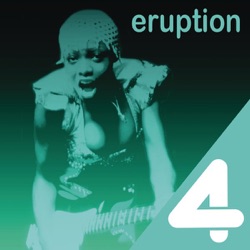 I Can't Stand the Rain
Eruption
1675553879
Rock the Boat
The Hues Corporation
1675553699
Give Me the Night (Single Version)
George Benson
1675553479
Belfast
Boney M.
1675553269
Heartache No. 9
Delegation
1675552669
Let's All Chant
Michael Zager Band
1675552499
Straight Ahead
Kool & The Gang
1675552309
About NOSTALGIE
Nostalgie est une station de radio FM française qui fait partie de NRJ Group. Comme son nom l'indique, Nostalgie diffuse les plus grandes chansons essentiellement des années 60 à 90, aussi bien d'artistes français tels que Jean-Jacques Goldman, Daniel Balavoine, Michel Berger, Michel Sardou, Johnny Hallyday, France Gall, qu'internationaux comme U2, Bob Marley, Abba, Madonna, etc.
Nostalgie compte également près de quarante webradios sur lesquelles vous retrouverez vos articles favoris.
Principaux programmes et Podcasts
Les Matins Qui Chantent
Les plus Grandes Chansons
100% Vinyle
Nostalgie Generation 80
Nostalgie Disco Fever
Nostalgie Week End
Animateurs principaux
Philippe Llado
Sandy Oullion
André Micheau
Bruno Gilbert
Guilhaume Aubert
Patrick Couveignes
Denis Marquet
Frequencies
90.4 FM

99.7 FM

92.9 FM

99.5 FM

93.4 FM

97.6 FM

94.1 FM

100.0 FM

106.4 FM

103.0 FM

93.1 FM

90.3 FM

90.5 FM

96.8 FM

96.2 FM

105.0 FM

91.0 FM

95.5 FM
Schedule
| Time | Program |
| --- | --- |
| midnight - 2 a.m. | Nostalgie Disco Fever |
| 2 a.m. - 5 a.m. | Nostalgie: Les plus grandes chansons |
| 5 a.m. - 6 a.m. | Nostalgie: Les plus grandes chansons |
| 6 a.m. - 9 a.m. | Philippe et Sandy |
| 9 a.m. - noon | Nostalgie - avec André Micheau |
| noon - 4 p.m. | Nostalgie - avec Patrick Couveignes |
| 4 p.m. - 8 p.m. | Nostalgie - avec Bruno Gilbert |
| 8 p.m. - 9 p.m. | 100% Vinyle |
| 9 p.m. - midnight | Nostalgie Generation 80 |
| Time | Program |
| --- | --- |
| midnight - 2 a.m. | Nostalgie Disco Fever |
| 2 a.m. - 5 a.m. | Nostalgie: Les plus grandes chansons |
| 5 a.m. - 6 a.m. | Nostalgie: Les plus grandes chansons - avec Denis Marquet |
| 6 a.m. - 9 a.m. | Philippe et Sandy |
| 9 a.m. - noon | Nostalgie - avec André Micheau |
| noon - 4 p.m. | Nostalgie - avec Patrick Couveignes |
| 4 p.m. - 8 p.m. | Nostalgie - avec Bruno Gilbert |
| 8 p.m. - 9 p.m. | 100% Vinyle |
| 9 p.m. - midnight | Nostalgie Generation 80 |
| Time | Program |
| --- | --- |
| midnight - 2 a.m. | Nostalgie Disco Fever |
| 2 a.m. - 5 a.m. | Nostalgie: Les plus grandes chansons |
| 5 a.m. - 6 a.m. | Nostalgie: Les plus grandes chansons - avec Denis Marquet |
| 6 a.m. - 9 a.m. | Philippe et Sandy |
| 9 a.m. - noon | Nostalgie - avec André Micheau |
| noon - 4 p.m. | Nostalgie - avec Patrick Couveignes |
| 4 p.m. - 8 p.m. | Nostalgie - avec Bruno Gilbert |
| 8 p.m. - 9 p.m. | 100% Vinyle |
| 9 p.m. - midnight | Nostalgie Generation 80 |
| Time | Program |
| --- | --- |
| midnight - 2 a.m. | Nostalgie Disco Fever |
| 2 a.m. - 5 a.m. | Nostalgie: Les plus grandes chansons |
| 5 a.m. - 6 a.m. | Nostalgie: Les plus grandes chansons - avec Denis Marquet |
| 6 a.m. - 9 a.m. | Philippe et Sandy |
| 9 a.m. - noon | Nostalgie - avec André Micheau |
| noon - 4 p.m. | Nostalgie - avec Patrick Couveignes |
| 4 p.m. - 8 p.m. | Nostalgie - avec Bruno Gilbert |
| 8 p.m. - 9 p.m. | 100% Vinyle |
| 9 p.m. - midnight | Nostalgie Generation 80 |
| Time | Program |
| --- | --- |
| midnight - 2 a.m. | Nostalgie Disco Fever |
| 2 a.m. - 5 a.m. | Nostalgie: Les plus grandes chansons |
| 5 a.m. - 6 a.m. | Nostalgie: Les plus grandes chansons - avec Denis Marquet |
| 6 a.m. - 9 a.m. | Philippe et Sandy |
| 9 a.m. - noon | Nostalgie - avec André Micheau |
| noon - 4 p.m. | Nostalgie - avec Patrick Couveignes |
| 4 p.m. - 8 p.m. | Nostalgie - avec Bruno Gilbert |
| 8 p.m. - 9 p.m. | 100% Vinyle |
| 9 p.m. - midnight | Nostalgie Generation 80 |
| Time | Program |
| --- | --- |
| midnight - 2 a.m. | Nostalgie Disco Fever |
| 2 a.m. - 5 a.m. | Nostalgie: Les plus grandes chansons |
| 5 a.m. - 6 a.m. | Nostalgie: Les plus grandes chansons - avec Denis Marquet |
| 6 a.m. - noon | Nostalgie Week End - avec Olivier Louvet |
| noon - 6 p.m. | Nostalgie Week End - avec Frédéric Feder |
| 6 p.m. - 9 p.m. | Nostalgie Week End - avec Christophe Ravet |
| 9 p.m. - midnight | Nostalgie Dance Collector |
| Time | Program |
| --- | --- |
| midnight - 2 a.m. | Nostalgie Disco Fever |
| 2 a.m. - 5 a.m. | Nostalgie: Les plus grandes chansons |
| 5 a.m. - 6 a.m. | Nostalgie: Les plus grandes chansons |
| 6 a.m. - noon | Nostalgie Week End - avec Olivier Louvet |
| noon - 6 p.m. | Nostalgie Week End - avec Frédéric Feder |
| 6 p.m. - midnight | Nostalgie Week End: Dimanche - avec Christophe Ravet |