Playlist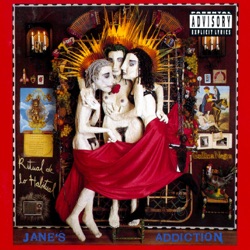 Been Caught Stealing
Jane's Addiction
1638263721
Everything Counts (Album Version)
Depeche Mode
1638263470
Everybody Hurts
R.E.M.
1638263180
What I Am
Edie Brickell & New Bohemians
1638262900
Beat Box (Diversion One)
Art of Noise
1638262790
Summertime Sadness (Cedric Gervais Remix Edit)
Lana Del Rey
1638262580
Lost on You
LP
1638262310
Slangin' Rock Mix, Pt. 25
DJ Deville
1638262150
Fly Away
Lenny Kravitz
1638262110
If You Leave
Orchestral Manoeuvres In the Dark
1638261860
About Imagen Radio 90.5 FM
Imagen Radio es una emisora de radio mexicana del Grupo Imagen dedicada a las noticas nacionales e internacionales. Su programación cuenta con varios programas informativos y de debate al largo del día sobre temas como la actualidad, deportes, autos, negocios, vida y música.
Imagen Radio se puede escuchar en vivo en diversas señales distribuidas por el territorio mexicano y por internet, a través de Youtube y del player en su página en línea.
Programas en destaque
¡Qué tal Fernanda! con Fernanda Familiar
Opinión de Ángel Verdugo
Primera Emisión con Pascal Beltrán del Río
Segunda Emisión con Francisco Zea
Contacts
Website:&nbsphttps://www.imagenradio.com.mx/
Address:&nbspMariano Escobedo #700, Col. Anzures, México, D.F. C.P. 11590
Telephone:&nbsp5046 7400 Ext. 9103
Email:&nbspgmo@gimm.com.mx
Related Stations
Radio Stations by Genre
Twitter