Universal 88.1 FM live
La Estación de los Clásicos
Now playing:
Playlist
Just My Imagination
The Cranberries
1679467159
What's Love Got to Do with It
Tina Turner
1679466908
Take It Easy
Eagles
1679466656
Run Runaway
Slade
1679466409
More Than Words
Extreme
1679466158
Der Kommissar
After the Fire
1679465901
Caribbean Queen (Billy Ocean Cover)
Critic City
1679465651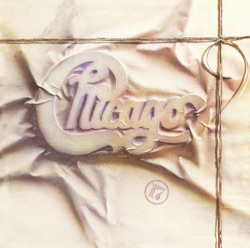 Along Comes a Woman
Chicago
1679465254
Come Dancing
The Kinks
1679465007
The Waiting
Tom Petty & The Heartbreakers
1679463867
About Universal 88.1 FM
Universal Stereo es una emisora de radio mexicana que transmite música del recuerdo en inglés, con lo mejor de los clásicos, incluyendo aquellos que van desde la década de los 60 hasta los años 80; aunque en épocas recientes también ha incorporado canciones de los 90 e incluso más recientes.
Pertenece al Grupo Radio Centro e inició sus transmisiones en la señal 88.1 FM, sintonía a la cual es todavía muy asociada. Es conocida como "La Estación de los Clásicos", emite estilos románticos y bailables, combinados con notas de actualidad y noticias relevantes.
Se puede escuchar en vivo en la señal 97.7 FM o por internet.
Programas destacados
El Club de los Beatles
La Carambola
Clásicos de Universal
80's Night
Classic Rock
80's Weekend
Locutores Principales
Manuel Guerrero
Javier Pacussich
Paola Gonzales
Adolfo Fernández
Contacts
Website:&nbsphttps://universal881.com/
Address:&nbspAv. Constituyentes 1154. Col. Lomas Altas. 11950 México, D.F.. Las Lomas
Telephone:&nbsp+52 55 5259 2281
Email:&nbspuniversal@radiocentro.com
Related Stations
Podcasts
Radio Stations by Genre
Twitter