Stereo Cien 100.1 FM live
El equilibrio perfecto entre música y noticias.
Now playing:
Playlist
You're the First, the Last, My Everything
Barry White
1675623499
This Must Be the Place (Naive Melody)
Talking Heads
1675623168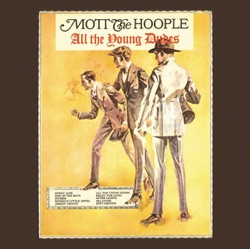 All the Young Dudes
Mott the Hoople
1675622967
More Than This
Roxy Music
1675622656
Mariposita
Gallina Pintadita
1675622536
Mariana
Galinha Pintadinha
1675622486
If This Is It
Huey Lewis & The News
1675622255
Reelin' In The Years
Steely Dan
1675621994
Come Together
The Beatles
1675621944
A Girl In Trouble (A Temporary Thing)
Romeo Void
1675621653
About Stereo Cien 100.1 FM
Stereo Cien es una estación de radio mexicana que transmite desde Ciudad de México en la frecuencia 100.1 FM.
Ofrece una programación que combina noticias locales, nacionales e internacionales con programas musicales dedicados a los grandes clásicos de los años 80 y 90 en inglés.
Esta estación, fácilmente reconocida por el delfín en su logo, se puede escuchar en vivo en todo el mundo por internet, accediendo al reproductor en su portal en línea.
Programas destacados
Conny Ruiz
Sólo para Automovilistas
Back to Disco
Autos al Cien
Cien en Deportes
El Especial
Locutores principales
Conny Ruiz
Rocío Ichazo
Mario González
Martín Carmona
Contacts
Website:&nbspwww.stereocien.com.mx/stereocien/
Address:&nbspProlongación Paseo de la Reforma No 115, Col. Paseo de las Lomas C.P. 01330, Álvaro Obregón, México Distrito Federal
Telephone:&nbsp51661100
Related Stations
Radio Stations by Genre
Twitter