Stereo Cien 100.1 FM live
El equilibrio perfecto entre música y noticias.
Now playing:
Playlist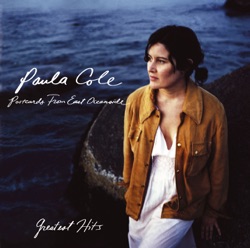 Where Have All the Cowboys Gone?
Paula Cole
1637938497
Nobody Told Me
John Lennon
1637938287
Don't Answer Me
The Alan Parsons Project
1637938016
Live Is Life
Opus
1637937765
Operator (That's Not the Way It Feels)
Jazzhole
1637937544
Stop
Spice Girls
1637937324
Got My Mind Set On You
George Harrison
1637937093
Majik Kourt
J. Megatron
1637936872
Steppin' Out
Joe Jackson
1637936521
One
U2
1637936240
About Stereo Cien 100.1 FM
Stereo Cien es una estación de radio mexicana que transmite desde Ciudad de México en la frecuencia 100.1 FM.
Ofrece una programación que combina noticias locales, nacionales e internacionales con programas musicales dedicados a los grandes clásicos de los años 80 y 90 en inglés.
Esta estación, fácilmente reconocida por el delfín en su logo, se puede escuchar en vivo en todo el mundo por internet, accediendo al reproductor en su portal en línea.
Programas destacados
Conny Ruiz
Sólo para Automovilistas
Back to Disco
Autos al Cien
Cien en Deportes
El Especial
Locutores principales
Conny Ruiz
Rocío Ichazo
Mario González
Martín Carmona
Contacts
Website:&nbspwww.stereocien.com.mx/stereocien/
Address:&nbspProlongación Paseo de la Reforma No 115, Col. Paseo de las Lomas C.P. 01330, Álvaro Obregón, México Distrito Federal
Telephone:&nbsp51661100
Related Stations
Radio Stations by Genre
Twitter